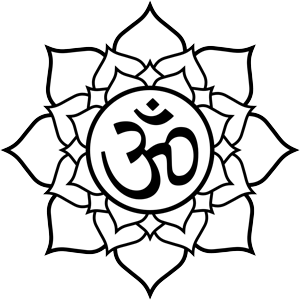 PERSONAL SESSIONS
Yoga, Astrology, and Bodywork
Aaron lives primarily along the West Coast pathways of the diverse California landscapes.
He travels the World on investigative research projects and hosts groups on Transformational World Pilgrimages and Yoga and Nature Retreats.
Aaron dedicates his research and professional offerings to the direct support of Human Transformation and Awakening for Social and Ethical Change on a Global Scale.
He also shares these discoveries through personal retreats in The Shasta Alchemy Home located at the base of Mount Shasta and at Starseed Farms in Ojai CA. Aaron teaches Yoga and Meditation, the practices of self-inquiry; he also offers readings through astrology, healing bodywork, and Ancient Earth Traditions. He is in regular dialogue with the seasonal changes and continual growth on his native land's permaculture farm, Starseed Farms in Ojai.
Formal Education
Aaron holds a 4-year degree in Philosophy with emphasis in Ethics and Metaphysics from University of California, Santa Barbara; 600hr Massage Therapy Program from East West College of Massage in Portland, Oregon; 200hr Yoga Teacher Training from Ganga White and Tracey Rich of White Lotus Foundation in Santa Barabra, CA; Aaron is a Full Mesa carrier in the Shamanic Lineage of the Qero Peoples of the high Andes Mountains of Peru;
Extended Education
Aaron has participated in multiple on-going professional mentorship programs studying in-depth Somatic Theraputics including Bodywork, Shamanic Arts, Council training, Trauma and PTSD, Permaculture Land Development through the on-going creation of Starseed Farms in Ojai, CA; countless Yoga workshops and trainings with Master Yogis; Astrological Studies; Retreat facilitation and leadership for groups across the World at Starseed Farms in Ojai, CA and at Sagrada Wellness in Central Coast, CA.
Philosophy

Seeds of Awakening is created to hold a resilient container for the nearly-lost ancient wisdom teachings on our Planet. These numerous seeds are cultivated, gathered and planted through a pure intention which builds direct connection to the timeless Witness.  Here, we can bridge timeless within time, and the precious seeds can begin to sprout and transform the Earth Journey of our lives exponentially into unending discovery.
Aaron holds a deep connection to the Healing Arts Wisdom Traditions.  With 20 years of research and personal practice as the Witness, we can re-activate the human birthrights of biological technology. These fundamental connections are vital for the balanced survival of humanity on Planet Earth.  This bridge can be traversed by anyone willing to surrender. This can be practiced in ALL pathways of Living and hold the Seeds to Awaken the Consciousness of an individual to an Open Reality of total connection beyond the wildest dreams. All pathways lead to the same thing, and that thing is Reality beyond description; everything is it. In this sea-scape of imaginary dreamscapes, we can discover our innate unification and inter-connectedness. The Ocean is Rising.  In this reality called Life, we can rest in the seat that rides the continuous waves to shores of our true home.